Not only is it
apple season
, it's the season in my life where many of the things I eat are becoming both
vegan and gluten free
. I can almost
hear
you rolling your eyes, but I swear, I'm not about to go all obnoxious 'n' shit up in this piece. I really just have tummy troubz.
I have always loved vegan cuisine, and would consider myself a "borderline vegan" many meals per week, but the gluten free thing is something my stomach specifically requested. I tried my best to object in the name of pasta and bagels, but things seem pretty final on my stomach's end. In the end, we reached a settlement: gluten free it is, save for some random nibbles of blueberry muffins from the coffee house I work at. (They're just so good, it's worth the chance of suffering extreme bloating to the point where I can't close my pants. Who needs pants when you have blueberry muffins?*) Anyway, this recipe is the literal shit. I will be making it all fall, so it's been nice knowing you, friends and acquaintances! I don't really plan on leaving the kitchen considering there'll always be a batch of this to eat, or a batch of this to make. Without further ado, the recipe follows: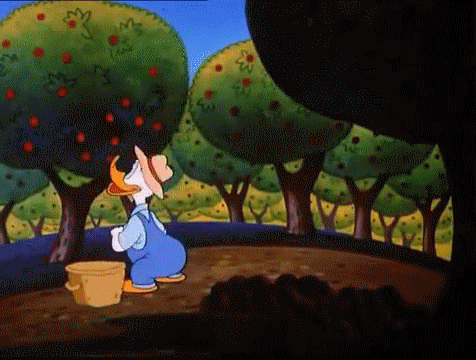 *You definitely need pants during most social encounters, and definitely while you're working at the coffee house. 
INGREDIENTS:
For the crisp:
8 small assorted apples, peeled and chopped into small pieces (no specific size requirement)
half a lemon
1/3 cup coconut palm sugar
1 Tbsp potato starch
1 Tbsp cinnamon
1 tsp each mace, cloves, nutmeg, allspice
Pinch Himalayan salt
For the topping:
1/3 cup dark brown sugar
1/2 cup gluten free flour (or blend of any gluten free flours)
3/4 cup old fashioned oats
1/2 cup flaxseed meal
2 tsp cinnamon
1 tsp nutmeg, mace, cloves, or allspice.. and then add more to taste!
Pinch Himalayan salt
1/2 cup melted Earth Balance or butter substitute
BAKE IT!
Preheat oven to 375 degrees. Add apples (chopped and peeled) to a large bowl and squeeze the lemon over them. Toss well to coat with sugar, starch and all other spices listed in the "for crisp" section.
Put the apples in a baking dish of your choice, with any overflow in another. (Great excuse to make mini crisps! EEP!)
Add the topping ingredients (except melted butter) to another bowl, and mix well to combine. Add the melted butter and mix until it resembles a moist streusel topping. Add it overtop the apples, and bake until the top is golden brown and apples are tender (about 45-55 minutes).
When you take the crisp from the oven, let it rest for 15 minutes or so before serving. Tastes great with chai or ginger syrup, vanilla or butter pecan ice cream (totally not vegan), but that's okay. ENJOY!