I'm not sure what else needs to be said about this one, other than these three words:
Make it NOW.
This entire obnoxious VEGAN, GLUTEN-FREE meal takes about 35-40 minutes in total, from start to finish, and it is absolutely perfect for days like today (which, for some geographical reference, refer to Hudson Valley late summer days. When it's cold in the morning upon waking, partly sunny during the day, and cloudy with sprinkles of rain in the evening). The type of day that makes you want to roll over in bed one more time, cuddle up to a loved one, have an extra cup of coffee in the morning, and take out your fleece and flannel. The world is beginning to celebrate pumpkin spice season, and I'm celebrating the reemergence of my slow cooker from the cupboard. (Imma fire that sweet bby up 2nite). The bottom line is, today I needed something cozy, and this relatively modern, veggie-packed take on a hearty Indian classic certainly delivered! Enough yakkin'.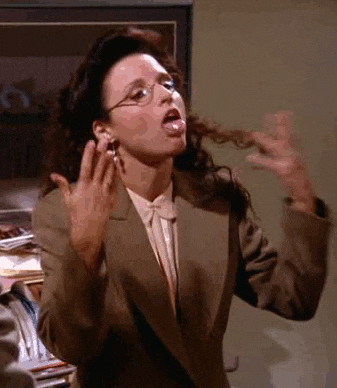 Here's the scoop!
INGREDIENTS:
Coconut oil
Curry powder
Crushed red pepper
Paprika
Garlic powder
Garlic (6 cloves, minced)
Ginger (1.5 inch piece, minced, or powdered to taste)
Thai green OR red curry paste (I used 3 Tbsp of green)
Black pepper and Himalayan salt
Cauliflower (1 head)
Sweet potato (1 large, or 2 small)
Eggplant (1 large)
Carrots (2)
White onion
1 can crushed tomatoes
1 can full-fat coconut milk
Brown sugar
Lemon juice
WHATYA DO:
Preheat your oven to 400 degrees. While it's heating up, chop your cauliflower into small florets. Chop or dice the eggplant and carrot into small pieces, no larger than a die.  Cover them in melted coconut oil- the amount is up to you, but it helps with browning in the oven- and 2 Tbsp curry powder. Then sprinkle with pepper, salt, garlic powder, and paprika to taste. The main ingredient to highlight is the curry powder, of course.. so make sure that's dominant. You're a big kid, so you can figure out the spice ratio you prefer. Rub the veggies in the delicious spice blend, and situate them on a tray. Pop them in the oven to cook for 20 minutes, or until brownish around the edges.
While this is cooking, chop your onions and mince your garlic. If you are adding fresh ginger, mince that too. Dice your sweet potatoes into bits no larger than a die. Heat some coconut oil in a large saucepan or skillet, and when it is hot enough, add your chopped onions, garlic, and ginger. Sauté for 2 minutes, or until onions change color. Then, add 3 Tbsp curry paste, and sauté one minute more. Add can of tomatoes and sweet potatoes, and sauté for several minutes, simmering. Add can of coconut milk when what's in the pot looks a bit dry. Now is your chance to flavor the dish.. add salt, pepper, several Tbsp curry powder, a pinch of crushed red pepper, a dash of ginger (if using powder), cloves/garam masala/coriander/cumin if desired, and a tsp or two of brown sugar. Everything in the pot currently should be bubbling merrily, but look a bit too liquidy to eat. Sauté all ingredients together at a light boil until the liquids reduce- about 10 to 15 minutes. Taste as you go along, so you can add spices as you see fit. During the last few minutes of simmering, squeeze a bit of lemon juice into the pot- it lends a nice acidity to the spicy/sweet, tomatoey-coconut wonderment you have brewing.
At this point, depending on how fast of a chopper you are, your roasted cauliflower and veggie mix should be about done. Remove it from the oven (stir all the veggies around to coat with oil and spices) while you finish up your curry sauce. When it looks like a nice orangey-red hue, and is about the thickness of tomato soup, you're ready to serve!
Scoop your veggies onto the plate first, and cover with curry sauce as desired. This dish would be so great with naan, garlic bread, brown rice, quinoa, or even with a fried egg on top. It wouldn't be vegan that way, but I could never give up eggs, anyway. 🙂
I hope you feel the same way I do after tasting your Indian-inspired, steaming hot, completely autumnal and hearty, gratifying vegan meal: