NOT KIDDING !!@!~!!@#!$%!@!!
This is a skittle in a cup. Taste the rainbow. Eat the rainbow. It's the most nutritionally-sound way to live! This smoothie makes that concept wonderfully simple to achieve, considering it is a liquid piece of candy.
---
And it's all thanks to my new-and-still-super-exciting VITAMIX! I bet you thought I would never gloat about my new blender again, huh?
Now,
back to business!
Regrettably, I don't remember the exact ratios of what I used to make this smoothie, since I was starving and just hastily throwing things within arms reach into the blender. (Sometimes that works, sometimes you use too many kale stems and your concoction ends up tasting like pond scum. You win some, and you.. don't win others. Making smoothies is a damn art, people).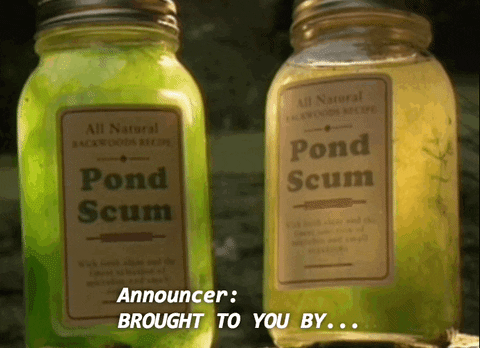 Here's what went down. I'll try my best to recreate it.
INGREDIENTS:
1 cup chopped RIPE, refrigerated cantaloupe (like, so ripe it's dark orange and smells really really sugary).
1/2 super ripe banana (they're sweeter and creamier than those green-tinged ones I like to eat out of hand)
1 cup coconut or almond milk
1 large kale leaf, stem and all
1/4 cup frozen blueberries (you can omit, but if you do, throw in an ice cube.. and prepare to miss some of that classic 

S

k

i

t

t

l

e 

flavor!)
1 scoop of Amazing Grass goji berry superfood powder (scoop included with purchase!)        This stuff is too tangy to add to almost any other smoothie, in my experience.. but it makes this one PERFECT. It lasts forever and keeps even better in the freezer, so if you think it'll take a while to get all that green goodness down, stick it in the icebox!
METHODOLOGY:
Throw all the components into the blender, coconut/almond milk first. Layer the ingredients from lightest on bottom to heaviest on top, just so the top ingredients press down the lighter ones and you don't have to stop the blending process to stir or tamp down the kale leaves midway through. (Kale, banana, cantaloupe, blueberries). For Vitamix users, blend on high for 25-30 seconds.
Do NOT be alarmed if this smoothie is not a pretty color. Something about the blueberries and kale – when they combine – creates a muddy purplish brown color. (What, you don't remember that muddy purplish brown Skittle? It was everyone's favorite!)

You won't care about the color one bit when you taste this rainbow!