I didn't even make it halfway through my slice of pi before I started to write this down, because you deserve to have access to this divine recipe as soon as humanly possible. It's even got a graham cracker crust.
Do you like cinnamon buns?!
Do you like coffee cake? 
Do you like pie/pi? 
If you answered a remote "yes" to any of these questions, I have the recipe for you. It's a mix of all three (or 3.14159…)
I imagine that, tomorrow morning, this delicious marriage of desserts would taste wonderful in a bowl with a splash of cinnamon and almond milk over it. So versatile. So yum.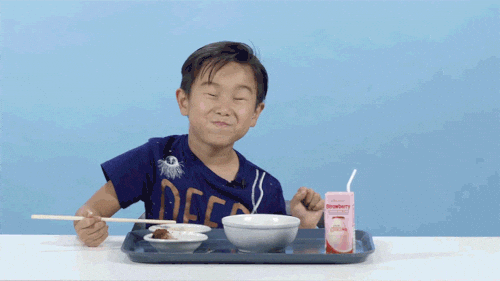 INGREDIENTS:
Crust: 8 graham crackers, 8 teaspoons Earth balance vegan butter
Pi base: 1/4 cup coconut oil, 1/3 cup white sugar, 1/3 cup brown sugar, 3 whole eggs, 1/2 teaspoon baking powder, 2 teaspoons vanilla extract, 1.5 cups flour
(To make this vegan, just do a flax or chia egg, or use Bob's Red Mill egg substitute! I am neeearrrrrly vegan, but not close enough to give up eggs. Alas.)
Cinnamon Pi filling: 1/3 cup ground pecans or walnuts, 1/2 cup brown sugar, 1.5 Tablespoons cinnamon, 1 teaspoon nutmeg, 1/4 cup coconut oil
Glaze: What would cinnabunz be without glaze? It's super easy to make, too. Use almond milk and a little confectioners' sugar. Just add enough almond milk to the sugar to make it glazey. There's really no science to it.
METHODOLOGY:
For the crust, simply crush the graham crackers in a big Ziploc bag with a rolling pin. If you're not into having a rolling pin in the house, feel free to use a good ol' can of peas, or whatever cylindrical makeshift crusher you can locate.
Melt the Earth balance in the microwave for about 10 seconds, and knead it into the graham crackers. Add more as needed to make the crust stick together, and press it firmly into the bottom of a pie dish. Crust = complete.
For the pi, preheat the oven to 350 degrees. Beat the oil and sugars together til creamy, either with a hand mixer and a smile, or with a wooden spoon and a grimace. Your pick.
Then, add eggs, baking powder and vanilla. Beat after each new addition. Like you mean it.
On low speed, add flour a bit at a time. If you're roughing it and mixing by hand, manual speed should be slow enough. 😉
Pour about 1/4 of this mixture on top of the graham cracker pie crust. Combine all the filling ingredients in a bowl. Add about 1/3 of these ingredients on top of the pi layer. Continue to layer until you've reached the top of the pan, ending with the pi batter. Sprinkle with cinnamon if desired. And oh, boy, do I desire!
Bake this sucker for 35 minutes. It should come out of the oven pretty crisp on the top, with no wet shizz coming out when you stab the center of the pie with a knife. Serve it up warm with some glaze, or jam, or whatever your heart desires. The choice is yours on Pi Day.
**Again, these pictures are lovely, but not mine.